Enterprise Gen AI Practitioners
SW, Tooling & Infrastructure
Platform Providers (HW & Systems)
Discover Our Community Brochure

Check out our Community brochure for a snapshot of what our audience is talking about right now, a breakdown of the AI Hardware & Systems Community and company category, and more!

Discover Our 2023 Sample Attendee List

Want to see who was in attendance at the Efficient Generative AI Summit? Discover our 2023 attendee list to see which industry leaders and companies were meeting in California...

Discover Enterprise Generative AI Summit

Next up in the Gen AI Series is a premier conference for enterprise AI pioneers who are actively integrating generative AI models into their businesses.
Why Attend
The Efficient Generative AI Summit will return on Sept 9, 2024, and put efficiency-boosting technologies in front of the vanguard of enterprises and software developers who are seriously looking at scaling generative AI projects or products.
The first of its kind, this inaugural event focuses on successfully developing generative AI in a more affordable, sustainable and efficient manner.
The summit will unite the leading experts in generative AI including high-level enterprise technologists, application developers, and model and infra builders.
Across a diverse agenda of panel discussions and presentations from industry-leading generative AI experts, this one-day summit will provide an opportunity to learn unique insights from industry leaders, discussing how they are tackling efficiency and sustainability challenges. Attendees will also benefit from varied opportunities to network and engage with other generative AI professionals throughout the summit.
The Efficient Generative AI Summit (Sept 9) will be co-located with the AI Hardware & Edge AI Summit (Sept 10-12, 2024). Both events taking place at the same venue, one after the other.
Attend both shows to get a complete overview of software, systems, and hardware for fast and efficient AI training, deployment, and inference.
2023 Featured Speakers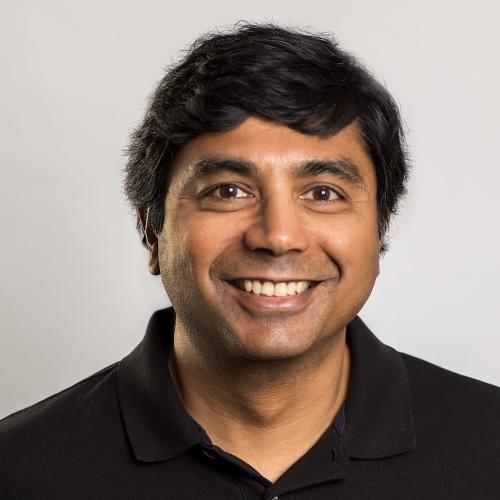 Subutai Ahmad
Subutai is passionate about neuroscience, deep learning, and building intelligent systems. An accomplished technologist, he has been instrumental in driving Numenta's research, technology and business since 2005. He previously served as VP Engineering at YesVideo where he helped grow the company from a three-person start-up to a leader in automated digital media authoring. In 1997, Subutai co-founded ePlanet Interactive which developed the IntelPlay Me2Cam, the first computer vision product developed for consumers. Subutai holds a B.S. in Computer Science from Cornell University, and a Ph.D in Computer Science from the University of Illinois at Urbana-Champaign.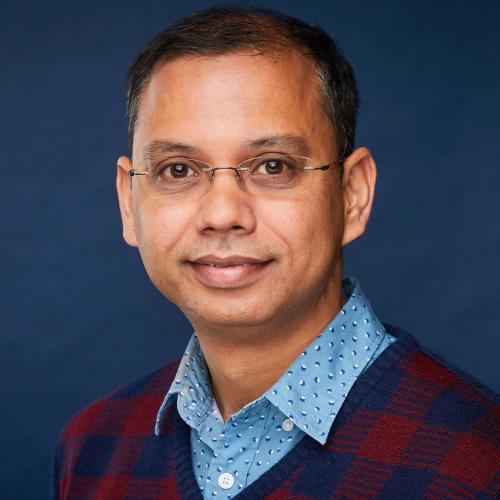 Vikas Chandra
Vikas Chandra is Senior Director at Meta Reality Labs where he works on AI research focusing on AR and VR products. Prior to Meta, he was Director of Applied Machine Learning at Arm Inc. He received his Ph.D. and M.S. degrees in Electrical and Computer Engineering from Carnegie Mellon University. He held the positions of Visiting Scholar (2011 – 2014) and Visiting Faculty (2016 - 2017) in the EE department at Stanford University. He has authored 120+ research publications and is an inventor on 40+ US and international patents. Dr. Chandra received the ACM-SIGDA Technical Leadership Award in 2009 and was invited to the 2017 Frontiers of Engineering Symposium organized by the National Academy of Engineering. He is a senior member of IEEE.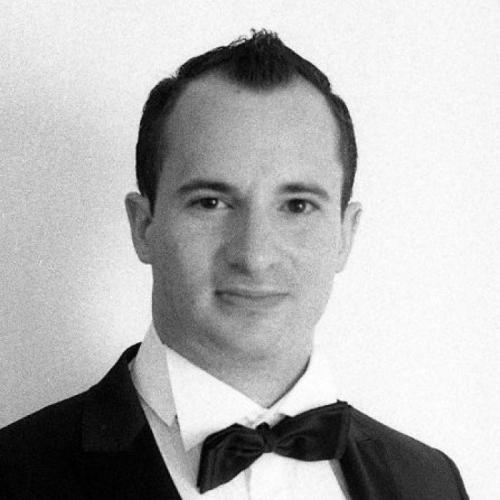 Fausto Artico
Head of Innovation and Data Science
Fausto has two PhDs (Information & Computer Science respectively), earning his second master's and PhD at the University of California, Irvine. Fausto also holds multiple certifications from MIT, Columbia University, London School of Economics and Political Science, Kellogg School of Management, University of Cambridge and soon also from the University of California, Berkeley. He has worked in multi-disciplinary teams and has over 20 years of experience in academia and industry.
As a Physicist, Mathematician, Engineer, Computer Scientist, and High-Performance Computing (HPC) and Data Science expert, Fausto has worked on key projects at European and American government institutions and with key individuals, like Nobel Prize winner Michael J. Prather. After his time at NVIDIA corporation in Silicon Valley, Fausto worked at the IBM T J Watson Center in New York on Exascale Supercomputing Systems for the US government (e.g., Livermore and Oak Ridge Labs).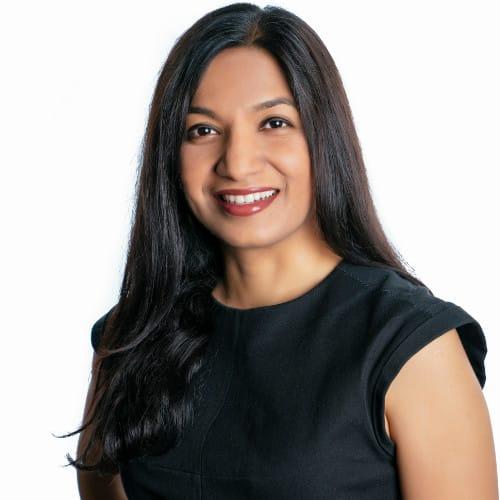 Rashmi Gopinath
Rashmi Gopinath is a General Partner at B Capital Group where she leads the fund's enterprise software practice in cloud infrastructure, cybersecurity, devops, and AI/ML sectors. She brings over two decades of experience investing and operating in cutting-edge enterprise technologies. She led B Capital's investments in over 24 companies such as DataRobot, FalconX, Clari, Phenom People, Synack, Innovaccer, Labelbox, Fabric, 6Sense, Highspot, Pendo, Starburst, OwnBackup, Figment, Perimeter81, Zesty, among others.
Rashmi was previously a Managing Director at M12, Microsoft's venture fund, where she led investments globally in enterprise software and sat on several boards including Synack, Innovaccer, Contrast Security, Frame, UnravelData, Incorta, among others.
Prior to M12, Rashmi was an Investment Director with Intel Capital where she was involved in the firm's investments in startups including MongoDB (Nasdaq: MDB), ForeScout (Nasdaq: FSCT), Maginatics (acq. by EMC), BlueData (acq. by HPE), among others. Rashmi held operating roles at high-growth startups such as BlueData (acq. by HPE) and Couchbase (Nasdaq: BASE) where she led global business development, product and marketing roles. She began her career in engineering and product roles at Oracle and GE Healthcare. She earned an M.B.A. from Northwestern University, and a B.S. in Electrical Engineering from University of Mumbai in India.
Jay Dawani
Jay Dawani is co-founder & CEO of Lemurian Labs, a startup at the forefront of general purpose accelerated computing for making AI development affordable and generally available for all companies and people to equally benefit. Author of the influential book "Mathematics for Deep Learning", he has held leadership positions at companies such as BlocPlay and Geometric Energy Corporation, spearheading projects involving quantum computing, metaverse, blockchain, AI, space robotics, and more. Jay has also served as an advisor to NASA Frontier Development Lab, SiaClassic, and many leading AI firms.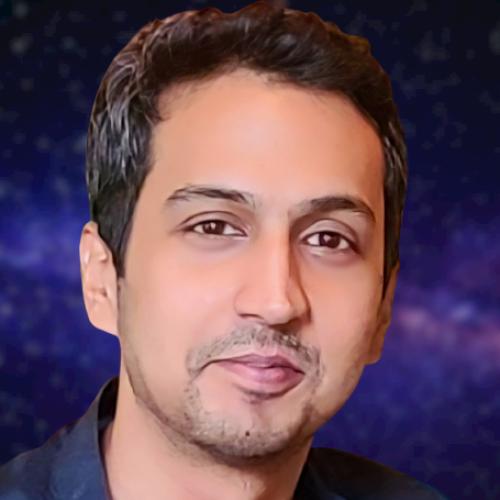 Arun Nandi
Senior Director and Head of Data & Analytics
Arun is a visionary AI and Analytics expert recognized as one of the Top 100 Influential AI & Analytics leaders. He is the Head of Data & Analytics at Unilever today. With over 15 years of experience driving analytics-driven value in organizations, he has built AI practices from the ground up on several occasions. Arun advocates the adoption of AI to overcome enterprise-wide challenges and create growth. Beyond his professional achievements, Arun loves to travel, having explored over 40 countries and is passionate about adventure motorbiking.
Testimonials & Success Stories
See what our industry leaders have to say across our AI Summit Series.
Lived up to its name — Efficient Generative AI.  It broke through the hype to deliver actionable insights for enterprise AI users. Great speakers, panels, and met some new contacts. 
Rather than being another celebration of generative AI and its transformative potential, this summit provided a thoughtful analysis of the practical considerations in adoption and implementation of current state-of-the-art models. The technical content was broadly accessible while remaining relevant for an informed audience and there were some interesting insights offered from speakers who are actively working in the application of generative AI.
Great to hear from practitioners and subject matter experts on how they are leveraging GenAI and risks/challenges with their adoption experience. High quality discussions!
The conference nailed it by bringing together the innovators and users in this fast-moving trend for hardware creation and user experience. 
I thoroughly enjoyed engaging in conversations with individuals possessing exceptional expertise and was able to expand my professional network.
Great event featuring the best thought leaders in the space! 
This is one of the best conferences to keep abreast of the latest happening in the AI hardware, systems, and software space across the industry.
This event brought very insightful minds from hardware and orchestration of LLMs.
I was surprised by how technical the sessions were. Many times you expect detailed presentations and it ends up being high-level and "fluffy". Not only were these detailed, but most of the presenters knew how to explain complex concepts. – 
Balanced and expansive overview of the current state of language modeling in enterprises.