2023 SPEAKERS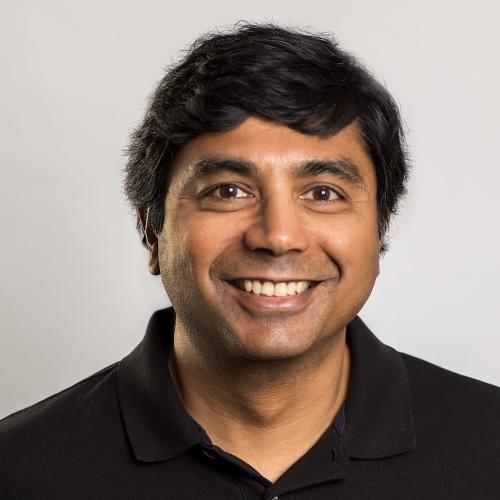 Subutai Ahmad
Subutai is passionate about neuroscience, deep learning, and building intelligent systems. An accomplished technologist, he has been instrumental in driving Numenta's research, technology and business since 2005. He previously served as VP Engineering at YesVideo where he helped grow the company from a three-person start-up to a leader in automated digital media authoring. In 1997, Subutai co-founded ePlanet Interactive which developed the IntelPlay Me2Cam, the first computer vision product developed for consumers. Subutai holds a B.S. in Computer Science from Cornell University, and a Ph.D in Computer Science from the University of Illinois at Urbana-Champaign.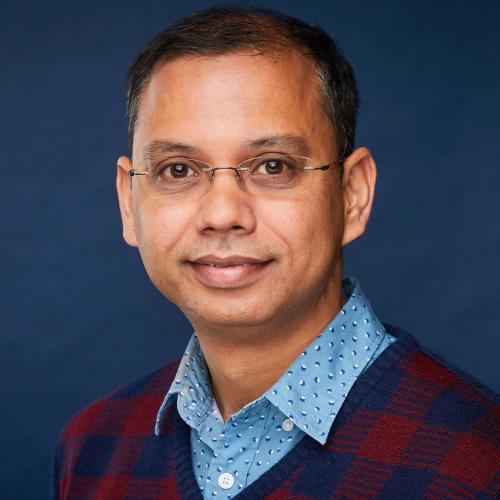 Vikas Chandra
Vikas Chandra is Senior Director at Meta Reality Labs where he works on AI research focusing on AR and VR products. Prior to Meta, he was Director of Applied Machine Learning at Arm Inc. He received his Ph.D. and M.S. degrees in Electrical and Computer Engineering from Carnegie Mellon University. He held the positions of Visiting Scholar (2011 – 2014) and Visiting Faculty (2016 - 2017) in the EE department at Stanford University. He has authored 120+ research publications and is an inventor on 40+ US and international patents. Dr. Chandra received the ACM-SIGDA Technical Leadership Award in 2009 and was invited to the 2017 Frontiers of Engineering Symposium organized by the National Academy of Engineering. He is a senior member of IEEE.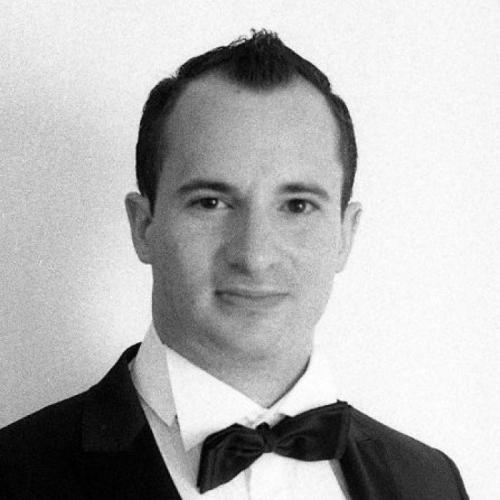 Fausto Artico
Head of Innovation and Data Science
Fausto has two PhDs (Information & Computer Science respectively), earning his second master's and PhD at the University of California, Irvine. Fausto also holds multiple certifications from MIT, Columbia University, London School of Economics and Political Science, Kellogg School of Management, University of Cambridge and soon also from the University of California, Berkeley. He has worked in multi-disciplinary teams and has over 20 years of experience in academia and industry.
As a Physicist, Mathematician, Engineer, Computer Scientist, and High-Performance Computing (HPC) and Data Science expert, Fausto has worked on key projects at European and American government institutions and with key individuals, like Nobel Prize winner Michael J. Prather. After his time at NVIDIA corporation in Silicon Valley, Fausto worked at the IBM T J Watson Center in New York on Exascale Supercomputing Systems for the US government (e.g., Livermore and Oak Ridge Labs).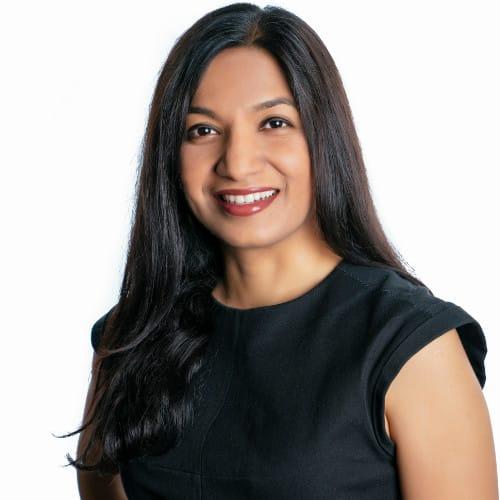 Rashmi Gopinath
Rashmi Gopinath is a General Partner at B Capital Group where she leads the fund's enterprise software practice in cloud infrastructure, cybersecurity, devops, and AI/ML sectors. She brings over two decades of experience investing and operating in cutting-edge enterprise technologies. She led B Capital's investments in over 24 companies such as DataRobot, FalconX, Clari, Phenom People, Synack, Innovaccer, Labelbox, Fabric, 6Sense, Highspot, Pendo, Starburst, OwnBackup, Figment, Perimeter81, Zesty, among others.
Rashmi was previously a Managing Director at M12, Microsoft's venture fund, where she led investments globally in enterprise software and sat on several boards including Synack, Innovaccer, Contrast Security, Frame, UnravelData, Incorta, among others.
Prior to M12, Rashmi was an Investment Director with Intel Capital where she was involved in the firm's investments in startups including MongoDB (Nasdaq: MDB), ForeScout (Nasdaq: FSCT), Maginatics (acq. by EMC), BlueData (acq. by HPE), among others. Rashmi held operating roles at high-growth startups such as BlueData (acq. by HPE) and Couchbase (Nasdaq: BASE) where she led global business development, product and marketing roles. She began her career in engineering and product roles at Oracle and GE Healthcare. She earned an M.B.A. from Northwestern University, and a B.S. in Electrical Engineering from University of Mumbai in India.
Jay Dawani
Jay Dawani is co-founder & CEO of Lemurian Labs, a startup at the forefront of general purpose accelerated computing for making AI development affordable and generally available for all companies and people to equally benefit. Author of the influential book "Mathematics for Deep Learning", he has held leadership positions at companies such as BlocPlay and Geometric Energy Corporation, spearheading projects involving quantum computing, metaverse, blockchain, AI, space robotics, and more. Jay has also served as an advisor to NASA Frontier Development Lab, SiaClassic, and many leading AI firms.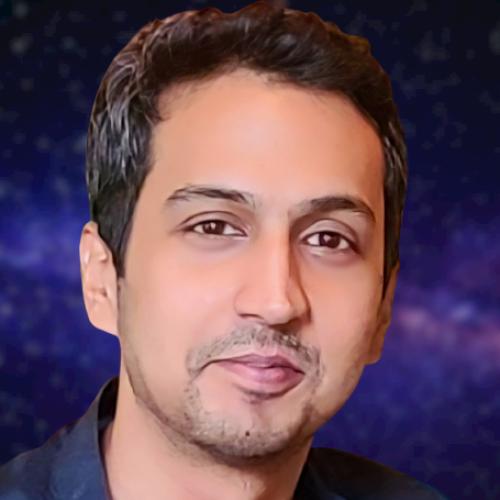 Arun Nandi
Senior Director and Head of Data & Analytics
Arun is a visionary AI and Analytics expert recognized as one of the Top 100 Influential AI & Analytics leaders. He is the Head of Data & Analytics at Unilever today. With over 15 years of experience driving analytics-driven value in organizations, he has built AI practices from the ground up on several occasions. Arun advocates the adoption of AI to overcome enterprise-wide challenges and create growth. Beyond his professional achievements, Arun loves to travel, having explored over 40 countries and is passionate about adventure motorbiking.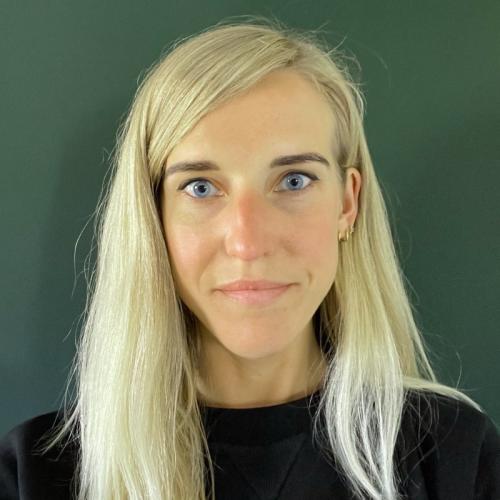 Helen Byrne
Helen leads the Solution Architects team at Graphcore, helping innovators build their AI solutions using Graphcore's Intelligence Processing Units (IPUs). She has been at Graphcore for more than 5 years, previously leading AI Field Engineering and working in AI Research, working on problems in Distributed Machine Learning. Before landing in the technology industry, she worked in Investment Banking. Her background is in Mathematics and she has a MSc in Artificial Intelligence.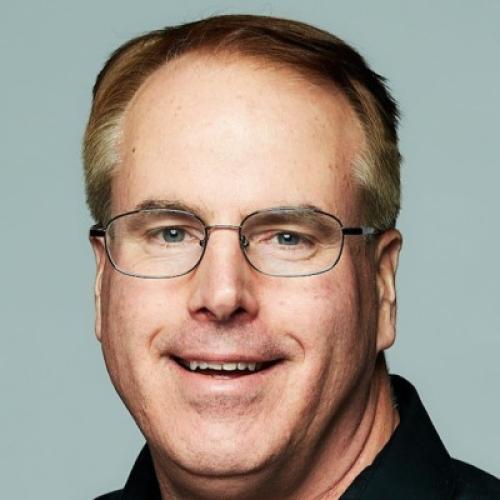 Greg Makowski
Head of Data Science Services
Yvonne Lutsch
Yvonne is an Investment Principal at Robert Bosch Venture Capital's (RBVC) affiliate office located in Sunnyvale, responsible for sourcing, evaluating and executing investments for RBVC in North America in deep tech fields like Machine Learning/AI, Edge Computing, Industrial IoT, Mobility, Quantum Computing, or Sensors. She is an investor / non-executive board member at RBVC's portfolio companies InSyte Systems, Syntiant, Zapata Computing, and UltraSense Systems. Prior to this position Yvonne was Director of Technology Scouting and Business Development for Bosch Automotive Electronics building up an Innovation Center for the division in North America. Prior to that, Yvonne held different leadership positions in Quality Management, Operations and Engineering in Automotive and Consumer Electronics with Bosch in Germany. Yvonne received a diploma in Experimental Physics from University of Siegen, Germany, and holds a PhD in Applied Physics from University of Tuebingen, Germany.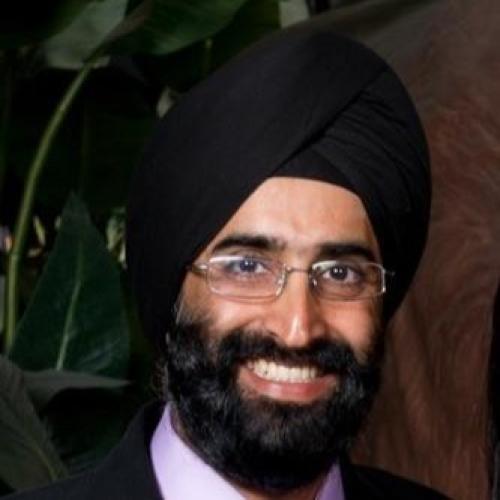 Abhijeet Gulati
Head of AI, Senior Director of AI & ML Engineering
Abhijeet Gulati is the Head of AI & Senior Director of Engineering at Mitchell's Auto Physical Damage (APD) business unit. Abhijeet is an accomplished technologist with over two decades of experience in the semiconductor, wireless, software & technology industry, focusing on AI, Machine Learning, NLP, Generative AI and SaaS solutions. He is a driven Artificial Intelligence, Advanced Analytics and business intelligence leader.
As the Head of AI at Mitchell International, Abhijeet has spent the past 5 years improving InsureTech inefficiencies, minimize decision biases, developed proprietary, differentiated enterprise scale AI products and an intelligent open platform that democratizes adoption of AI in enterprise business workflows. Abhijeet has extensive experience directing large-scale initiatives involving R&D, business & product strategy, operations, and advanced video, image and data analytics. Abhijeet has authored several patents on the application of AI in InsureTech industry. Abhijeet sits on the board of several AI standards, Ethical & Responsible AI committees.
Gayathri Radhakrishnan
Gayathri is currently Partner at Hitachi Ventures. Prior to that, she was with Micron Ventures, actively investing in startups that apply AI to solve critical problems in the areas of Manufacturing, Healthcare and Automotive. She brings over 20 years of multi-disciplinary experience across product management, product marketing, corporate strategy, M&A and venture investments in large Fortune 500 companies such as Dell and Corning and in startups. She has also worked as an early stage investor at Earlybird Venture Capital, a premier European venture capital fund based in Germany. She has a Masters in EE from The Ohio State University and MBA from INSEAD in France. She is also a Kauffman Fellow - Class 16.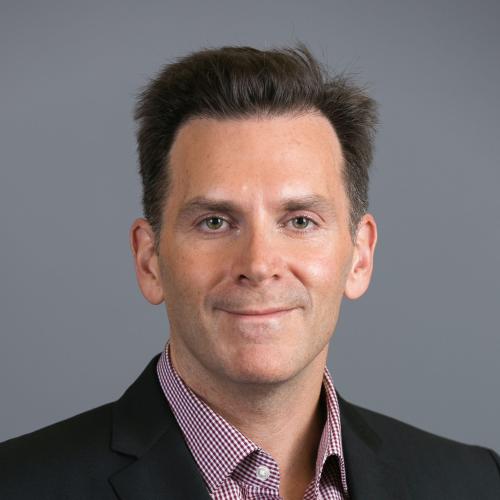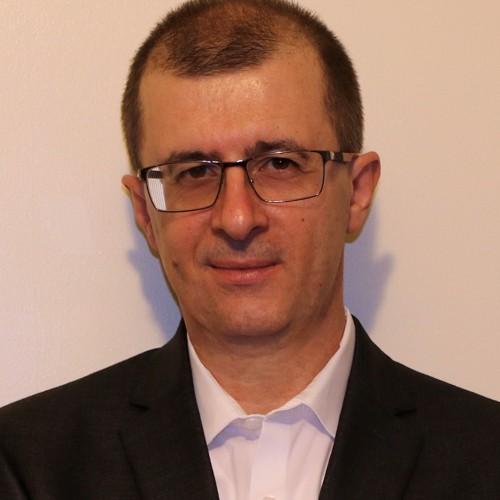 Stavros Zervoudakis
Vice President of Artificial Intelligence
Rahul Sharnagat
Principal Machine Learning Engineer
Rahul Sharnagat is a Principal Data Scientist in Walmart's Search Technologies. He began his career at IBM research lab then worked in Microsoft Bing Ads before joining Walmart in 2018, with his expertise centering around natural language understanding (NER) and question answering. He currently leads the efforts to develop and deploy query understanding models and its application across the search stack. Rahul holds a master's degree in computer science from Indian Institute of Technology, Bombay and a bachelor's degree in computer science from Visvesvaraya National Institute of Technology, Nagpur.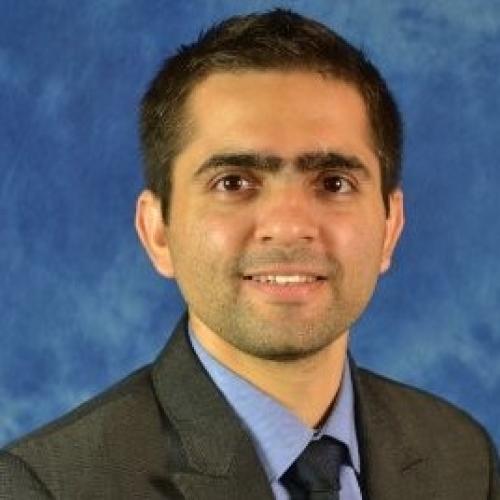 Nikesh Pahuja
Nikesh Kumar Pahuja currently serves as an App Engineer in a contract position at Chevron Corporation, with a primary focus on product development and Data Analytics/ Data Science / AI. With an MBA in Finance, Strategy, and Analytics from the University of California, Davis, and an MS in Analytics from Harrisburg University of Science and Technology, Mr. Pahuja brings a wealth of knowledge and expertise to his work. He is a passionate advocate for data, AI, and the creation of exceptional technological products, driven by a strong commitment to innovation and advancement.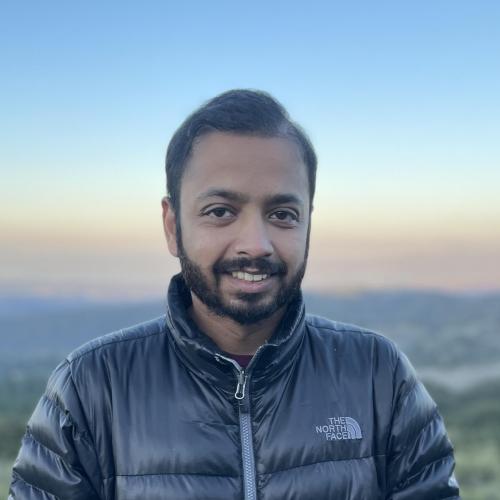 Mayank Anand
Machine Learning Engineering Manager
Mayank Anand is a Machine Learning Engineering Manager in Adobe's Digital Experience org. He leads AI/ML initiative and its integration across multiple Adobe products in B2B space. He is primarily focused on using ML with unstructured data such as text and images to empower digital marketers. Currently he is working on generating brand aware and safe content for Marketers using generative AI. He completed his MS in CS from USC, Los Angeles. Prior to that he worked in the computer networking space at Cisco for a couple of years.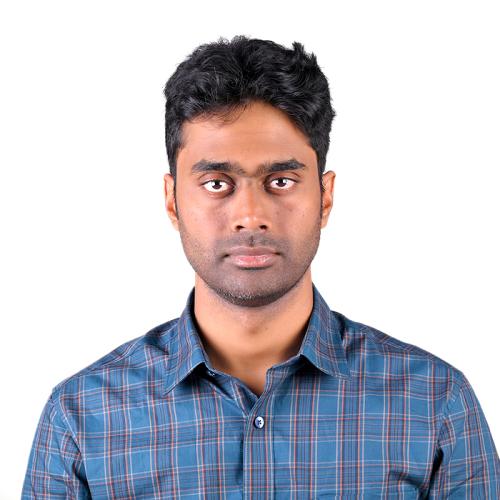 Praveen Kolli
Staff Machine Learning Engineer
Dr. Praveen Kolli is currently a Staff Machine Learning Engineer in the Ads Quality Team at DoorDash, where he focuses on developing advanced deep learning models to improve ad recommendations and enhance user experience. Prior to his role at DoorDash, he served as a Technical Lead in the Ads Ranking Team at Pinterest. At Pinterest, Dr. Kolli played a pivotal role in building cutting-edge models for personalized ad recommendations, contributing to the platform's success in delivering relevant ads to its users. He holds a PhD in Mathematics from Carnegie Mellon University, Masters in Mathematics of Finance from Columbia University and Bachelors in Electrical Engineering from Indian Institute of Technology, Kharagpur.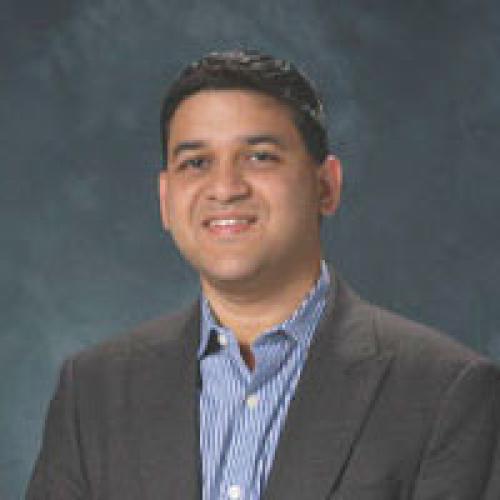 Vibhor Rastogi
Global Head AIML Data Investing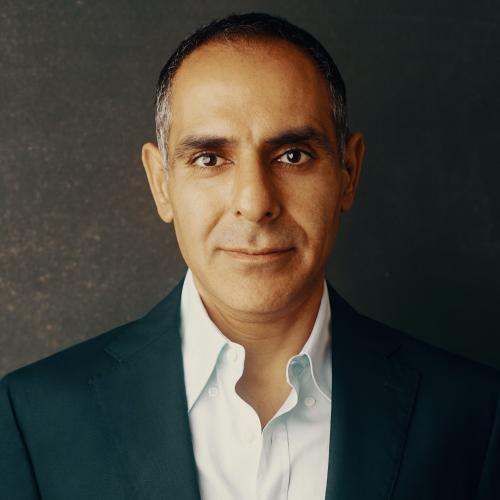 Sree Ganesan
Head of Software Products
Sree Ganesan leads Software Product Management at Habana Labs, working alongside a diverse global team to deliver state-of-the-art deep learning capabilities of the Habana SynapseAI® software suite to the market. Previously, she was Engineering Director in Intel's AI Products Group, where she was responsible for AI software strategy and deep learning framework integration for Nervana NNP AI accelerators. Ms. Ganesan joined Intel in 2001 and has held a variety of technical and management roles in software engineering, VLSI CAD and SOC design methodology. Ms. Ganesan received a bachelor's degree in electrical engineering from the Indian Institute of Technology Madras, India and a PhD in computer engineering from the University of Cincinnati, Ohio.